Unthinkable or predictable? Follow-up of reports of serious adverse events in hospitals
Summary of Report of the Norwegian Board of Health Supervision 2/2017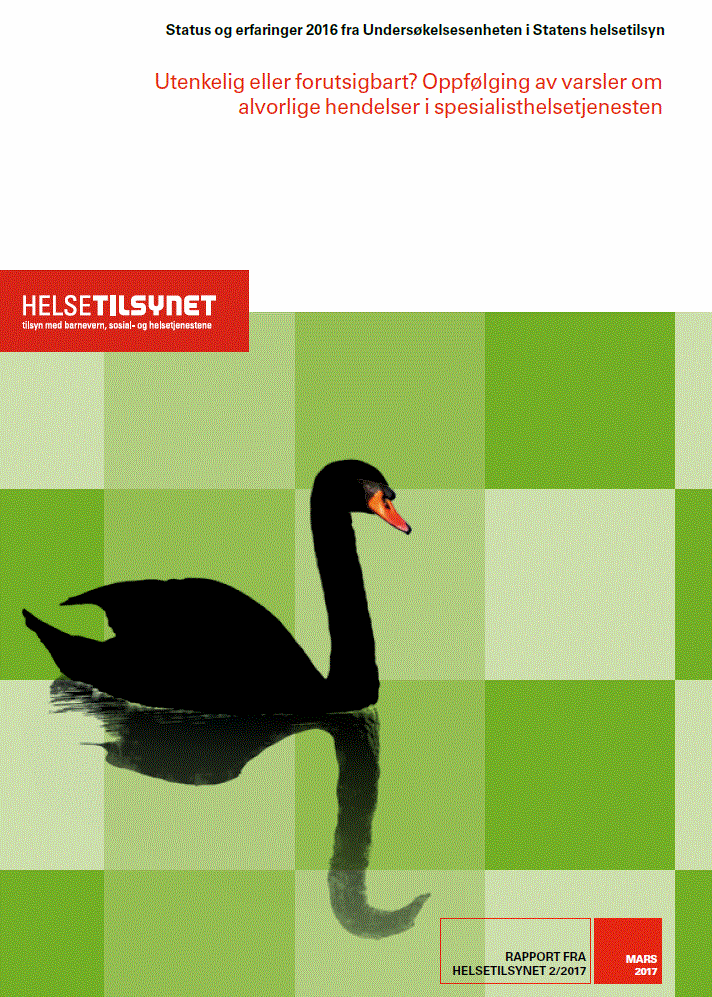 Patients with serious and complex disorders and injuries often need advanced and complex treatment from several different specialists and units in the hospital. For these patients, when things need to happen quickly, treatment alternatives may be limited, and the risk of complications and adverse events can be high.
In 2016 the Investigation Unit received 587 reports of serious and unexpected adverse events in hospitals: 86 more than in 2015. Half of the reports were from mental health services. The number of reports has increased steadily since the reporting system was established in June 2010.
This report is an annual publication, with the aim of directing special attention to learning from the reports from the previous year. It contains several articles that illuminate different aspects of the activities and experience of the Investigation Unit. The report also contains facts and figures, which provide an overview of the supervision activities of the Investigation Unit. We have also included articles written by external authors, in order to get other points of view than our own.